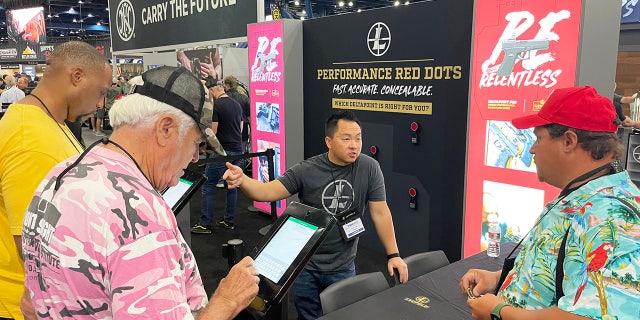 Firearm purchases by minority groups in America have soared over the past few years and the debate surrounding gun control following a deadly school shooting in Uvalde, Texas, late last month has seemingly renewed their support for the Second Amendment.
Retailer surveys released by the National Shooting Sports Foundation (NSFF) found that between 2019 and 2020 there was a 58% increase in African Americans buying firearms, a 49% increase in Hispanic Americans buying firearms, and a 43% increase in Asian Americans buying firearms.
In January, NSFF stated the numbers among first-time firearm buyers in minority groups remained largely "unchanged" and that 18% of retailers witnessed an increase in Native-Americans purchasing firearms in 2021, while 14% of retailers saw an increase in Native-Hawaiian/Pacific Islanders purchasing firearms in 2021.
Speaking to Fox News Digital outside the 2022 National Rifle Association convention in Houston, Santee and Kel, both members of the NRA who reside in Houston and only wanted to share their first names, said they attended the event to see the "new firearms and to show support for the NRA and for the whole 2A community."