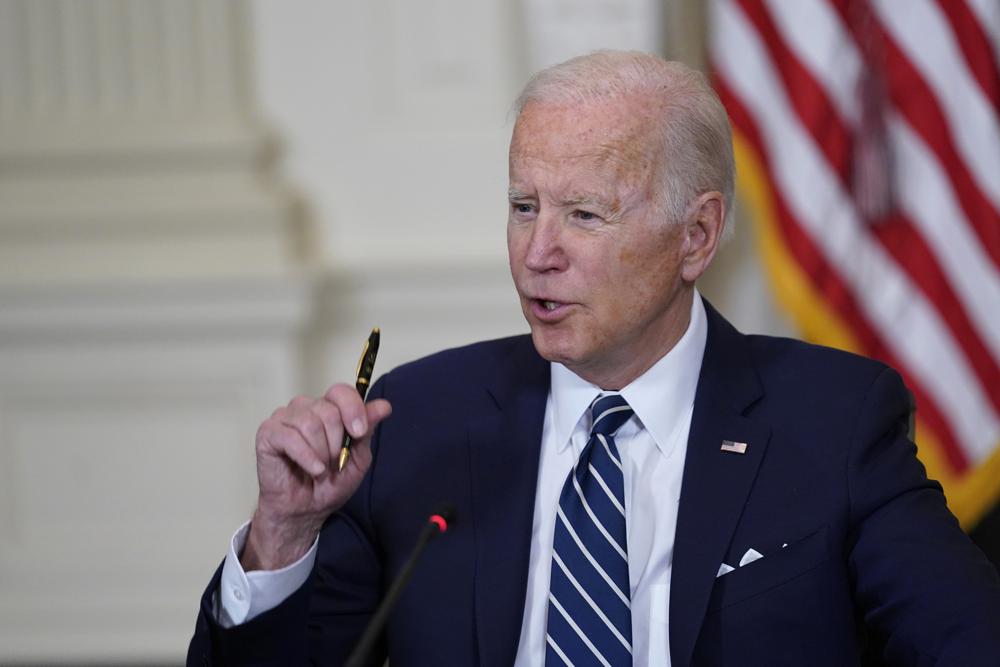 President Joe Biden discussed efforts to address the unprecedented flow of migration along the U.S. southern border in a Friday afternoon call with Mexican President Andrés Manuel López Obrador.
López Obrador tweeted that the conversation was "cordial" and that they "spoke of issues of interest to the bilateral relationship."
White House press secretary Jen Psaki said the majority of the conversation was about migration and "continued work on coordination, economic coordination, on taking steps to reduce migration to the border and they have been a partner in that over the last several months."
Psaki said the tone of the 52-minute call was "very constructive." The agenda included the upcoming Summit of the Americas in June in Los Angeles, and the end of coronavirus restrictions on asylum seekers trying to come to the U.S.
The two leaders also talked about addressing the root causes of migration through development initiatives in Central America and Mexico, according to a statement from the Mexican president's office. They discussed the need to guarantee safe and sustainable ways of life for their citizens and migrants, as well as expanding legal pathways for migrants and refugees.