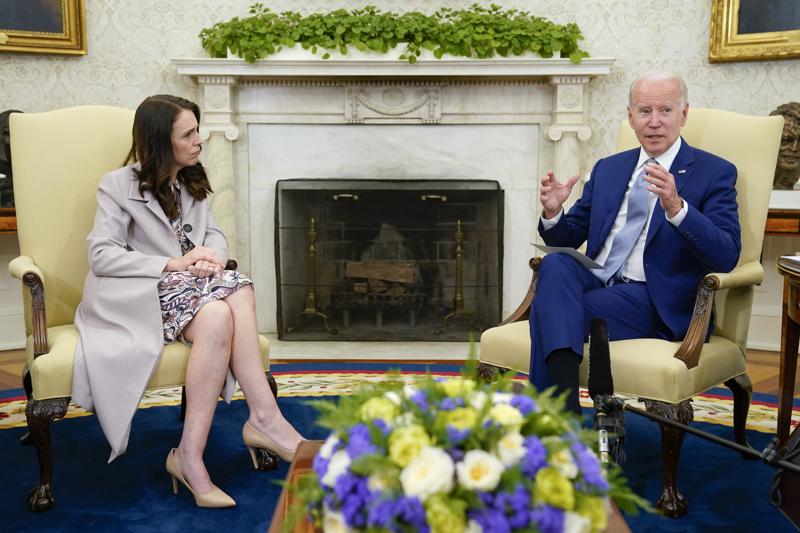 President Joe Biden praised New Zealand Prime Minister Jacinda Ardern on Tuesday for her success in curbing domestic extremism and guns as he tries to persuade a reluctant Congress to tighten gun laws in the aftermath of horrific mass shootings in Uvalde, Texas and Buffalo, New York.
The long-planned talks between Biden and Ardern were to center on trade, climate and security in the Indo-Pacific, but the two leaders' starkly different experiences in pushing for gun control loomed large in the conversation.
Ardern successfully won passage of gun control measures in her country after a white supremacist gunman killed 51 Muslim worshippers at two Christchurch mosques in 2019. Less than a month later all but one of the country's 120 lawmakers voted in favor of banning military-style semiautomatic weapons.
Biden told reporters at the start of his meeting with Ardern that he "will meet with the Congress on guns, I promise you," but the White House has acknowledged that winning new gun legislation will be uphill climb in an evenly divided Congress.