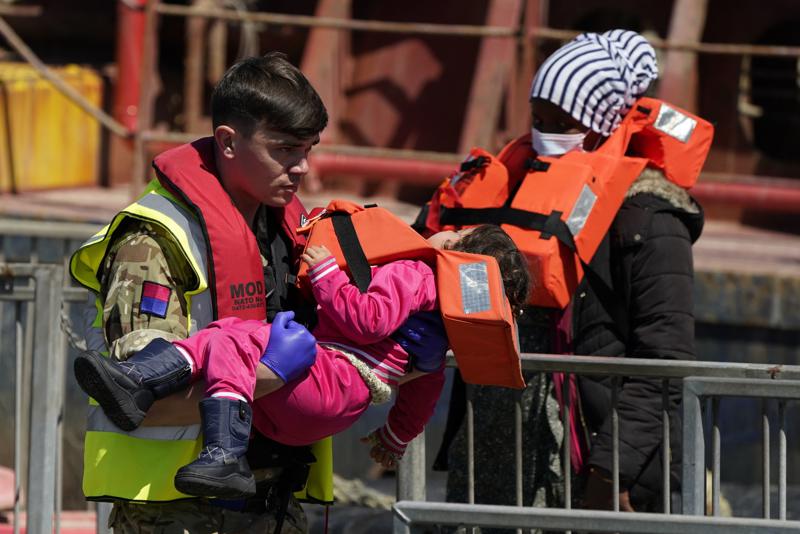 With the first plane set to take off Tuesday, Prime Minister Boris Johnson emphatically defended Britain's plan to send asylum-seekers of various nationalities to Rwanda, despite an outcry from the United Nations, human rights activists and religious leaders.
"We are going to get on and deliver" the plan, Johnson declared, arguing that the move is a legitimate way to protect lives and thwart the criminal gangs that smuggle migrants across the English Channel in small boats.
The prime minister announced an agreement with Rwanda in April in which people who enter Britain illegally will be deported to the East African country. In exchange for accepting them, Rwanda will receive millions of pounds (dollars) in development aid. The deportees will be allowed to apply for asylum in Rwanda, not Britain.
Johnson's government this week beat back a series of legal challenges seeking to block the first deportation flight.