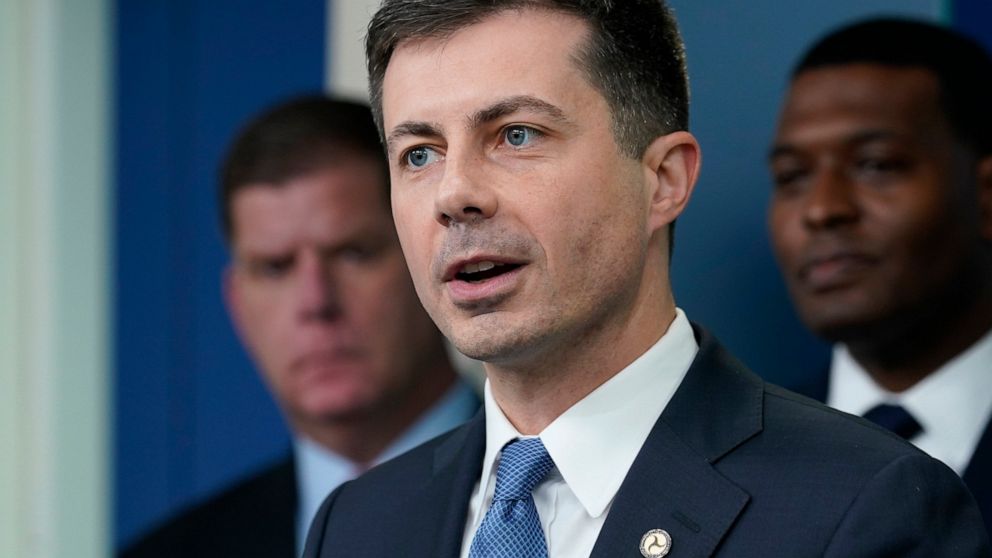 The day after Transportation Secretary Pete Buttigieg met with airline leaders to quiz them about widespread flight disruptions, his own flight was canceled and he wound up driving from Washington to New York.
"That is happening to a lot of people, and that is exactly why we are paying close attention here to what can be done and how to make sure that the airlines are delivering," Buttigieg told The Associated Press in an interview Saturday.
Buttigieg said he is pushing the airlines to stress-test their summer schedules to ensure they can operate all their planned flights with the employees they have, and to add customer-service workers. That could put pressure on airlines to make additional cuts in their summer schedules.
Buttigieg said his department could take enforcement actions against airlines that fail to live up to consumer-protection standards. But first, he said, he wants to see whether there are major flight disruptions over the July Fourth holiday weekend and the rest of the summer.