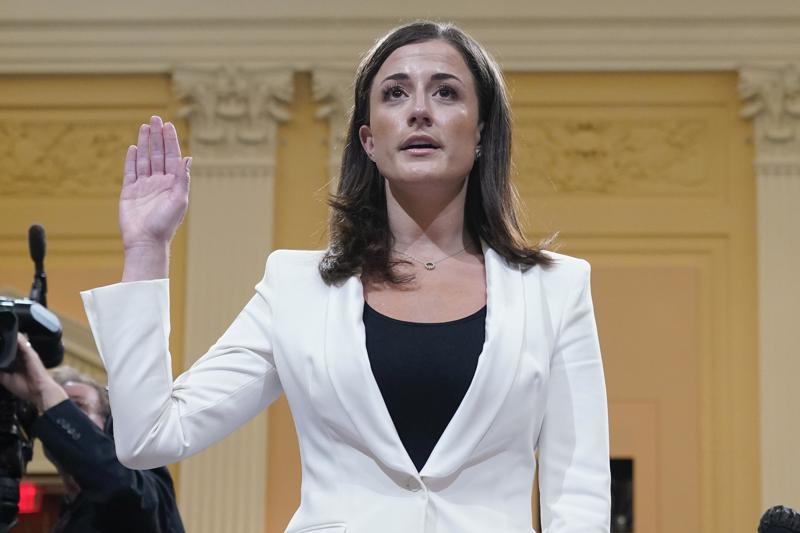 Just two years out of college, Cassidy Hutchinson watched as a valet mopped up the president's lunch after he smashed his plate against the wall. Donald Trump was in a rage because his attorney general had refuted his claims that the election he lost had been stolen.
The 25-year-old Hutchinson, who was an aide to Trump's chief of staff, Mark Meadows, made several shocking revelations about Trump and Meadows in nationally televised testimony before a House committee investigating the Jan. 6, 2021, insurrection.
An obscure aide prior to Tuesday's hearing, Hutchinson showed detailed knowledge of the inner workings of the Trump White House, including in the critical days that Trump and his advisers plotted to reverse President Joe Biden's election victory.
The events in her testimony — explained in new and vivid detail for the first time publicly — are of potentially vital interest to both the committee and the Justice Department.