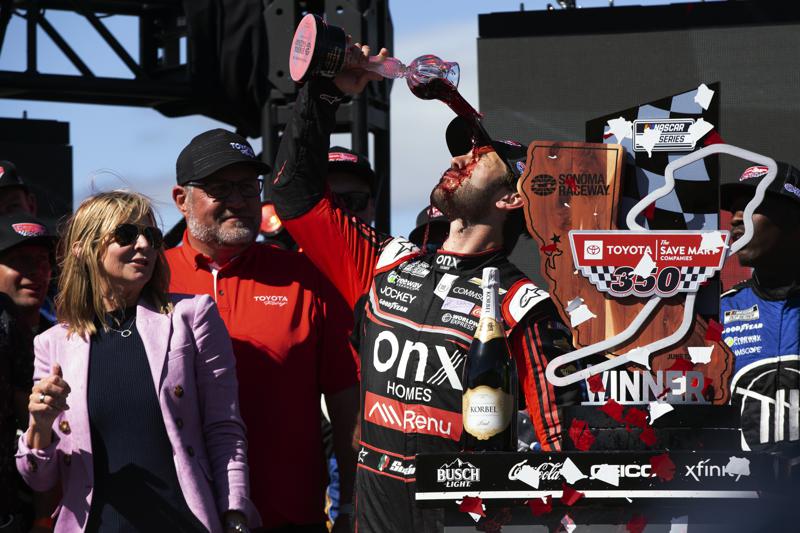 It was just one year ago that an aggravated Justin Marks sat at the podium at Nashville Superspeedway. Two days earlier, he'd claimed he was blindsided to learn he was once again shut out of the sale of two NASCAR charters.
He sat alongside Trackhouse Racing partner Pitbull, who ever the entertainer plugged his upcoming "I Don't Know About You But I Feel Good" tour. The Grammy winner did feel good: Nashville was buzzing over the long-awaited return of NASCAR and people were partying all over the city — proof to Pitbull that he was amidst a post-pandemic renaissance.
That charter stuff with the NASCAR team? No worries to Pitbull. He lets Marks handle the business, while Pitbull helps raise the energy around the hip new team.
Well, Marks did figure it out. One year later, wow, does Trackhouse feel good.
The second-year team returns to its pseudo-home hot off Daniel Suarez's first career victory. Only the fifth Cup Series winner born outside the United States, the Mexican sent Trackhouse into the only off weekend on NASCAR's 38-race schedule with both Suarez and Ross Chastain already qualified for the playoffs.