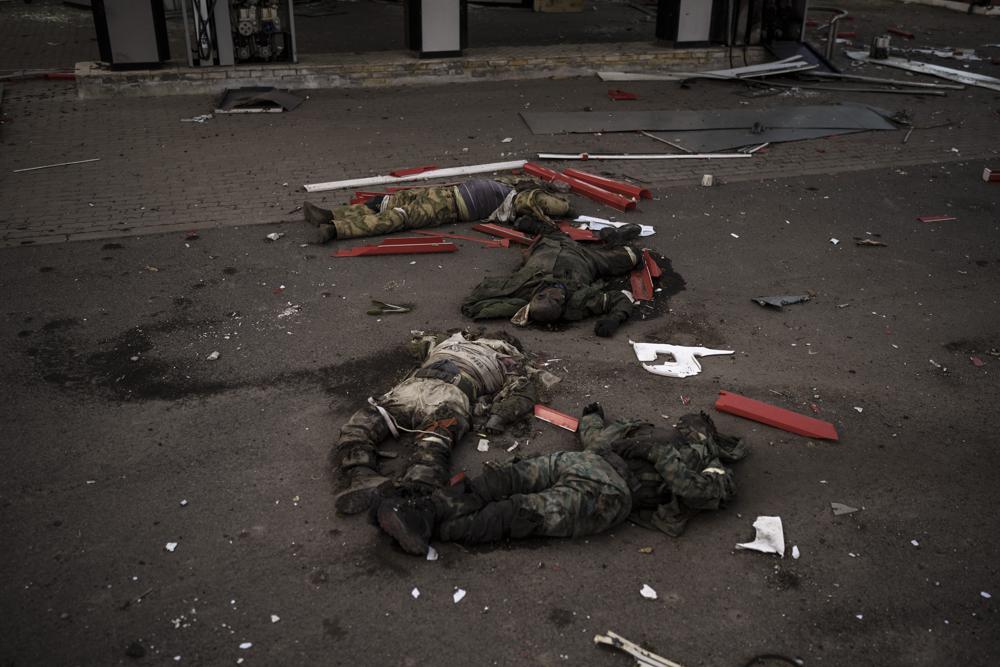 The outskirts of Kharkiv have the feel of an open-air morgue, where the dead lie unclaimed and unexplained, sometimes for weeks on end, as Ukrainian and Russian forces fight for control of slivers of land.
There is the charred body of a man, unidentifiable, propped on an anti-tank barrier made of crossed I-beams outside a town that has been under the control of both sides in recent days. There are the dead soldiers, apparently Russian, four of them arranged in a Z like the military symbol found on Russian armored vehicles, visible to the Russian drones that continuously buzz overhead. The door to an apartment opens to three bodies inside.
Precisely how any of this happened will likely never be known.
Kharkiv, Ukraine's second-largest city, has been under sustained Russian attack since the beginning of the war in late February. With the Russian offensive intensifying in the east, the Russian onslaught has grown fiercer.