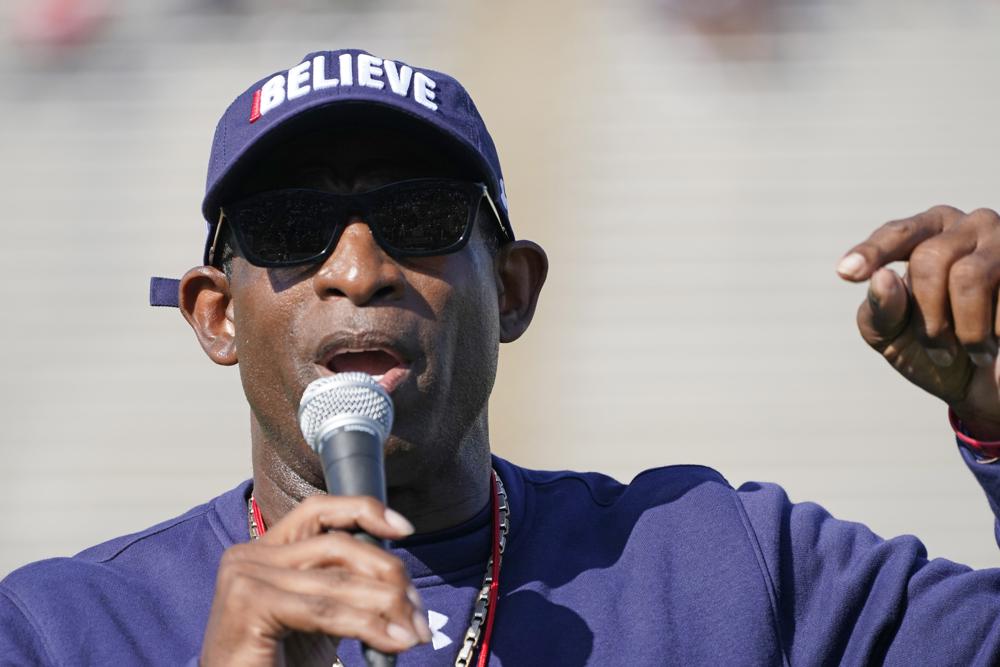 Deion Sanders did his part to make sure NFL teams don't overlook players from historically Black colleges in this week's draft.
The Jackson State coach and Pro Football Hall of Famer released his "Prime Prospects" on Monday, featuring 16 players from 12 HBCUs. Last year, not one HBCU player was drafted.
"My prediction is five to seven, maybe 10 guys that should be drafted," Sanders told The Associated Press. "We have at least 15, 16 truly draftable guys, more that I feel like probably are going to get drafted. Exposure helps. What's going on and what's translating today in HBCU football is helping tremendously. We're getting a lot of shine."
Neon Deion has helped provide a spotlight on HBCU players since leaving his analyst duties at NFL Network and taking over at Jackson State in 2020. Sanders was the Southwestern Athletic Conference Coach of the Year in 2021 after leading the Tigers to an 11-2 record.