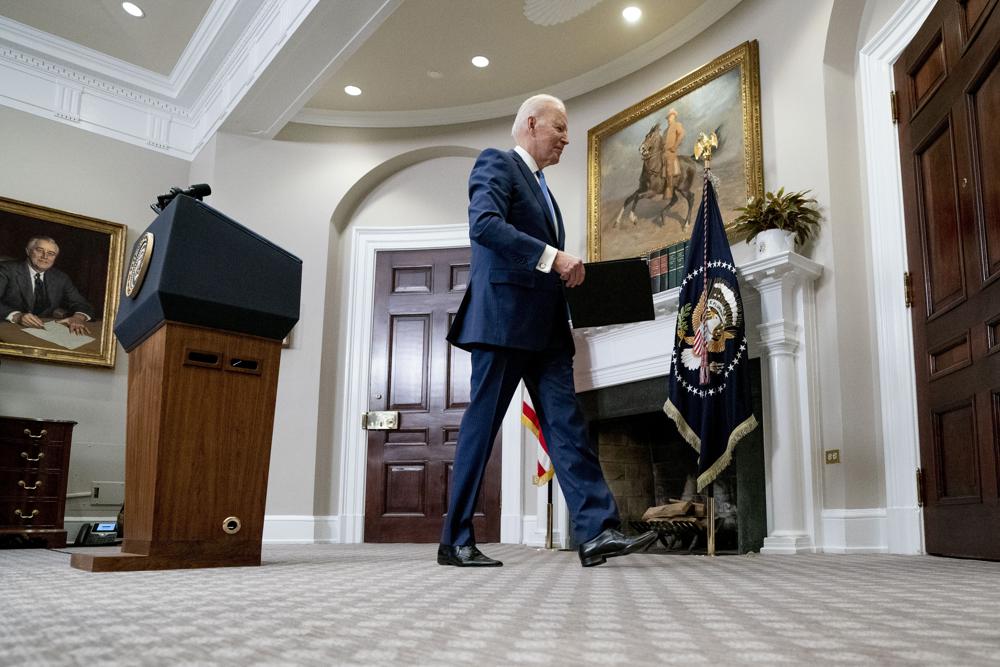 President Joe Biden doesn't want to just seize the yachts, luxury homes and other assets of Russian oligarchs, he wants to sell off the pricey goods and use the money to help rebuild Ukraine.
He's asking Congress to streamline the process to allow that to happen.
In the latest attempt to pressure Russia to end its war and to pay for the enormous costs of defending Ukraine, the Biden administration on Thursday called on Congress to enhance U.S. authority to liquidate assets seized from Russian elites — the "bad guys," as Biden called them.
A look at what's afoot:
WHAT'S ALREADY BEING DONE?
The House on Wednesday passed the Asset Seizure for Ukraine Reconstruction Act, with only four lawmakers voting against the measure. The bill, which now goes to the Senate, would allow the president to confiscate and liquidate property owned by sanctioned individuals. The money could only be used for specific purposes.