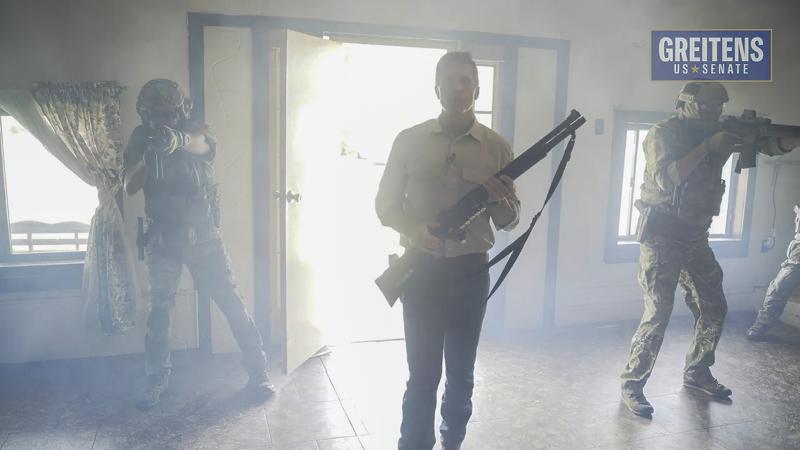 Facebook on Monday removed a campaign video by Missouri U.S. Senate candidate Eric Greitens, while Twitter blocked it from being shared, because the ad showed the Republican brandishing a shotgun and declaring that he was hunting RINOs, or Republicans in Name Only.
In the video, Greitens identifies himself as a Navy SEAL and says he's going RINO hunting. "The RINO feeds on corruption and is marked by the stripes of cowardice," he whispers outside a home on a tree-lined street before a tactical unit breaks through a door and throws what appear to be flash-bang grenades inside.
Greitens, a former Missouri governor who resigned in disgrace in 2018, enters an empty living room through the smoke and says, "Join the MAGA crew. Get a RINO hunting permit. There's no bagging limit, no tagging limit and it doesn't expire until we save our country."
The video comes at a time of renewed focus on gun violence and violence in politics following fatal mass shootings and threats to government officials. Two weeks ago, a man carrying a gun, a knife and zip ties was arrested near Supreme Court Justice Brett Kavanaugh's house after threatening to kill the justice.