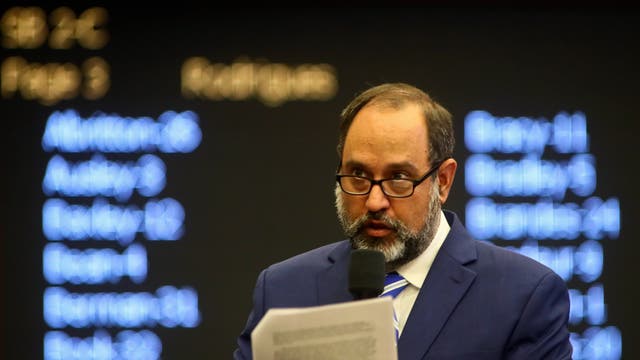 A new congressional map submitted by Republican Gov. Ron DeSantis' office that will likely swing Florida's representation in Washington even further to the GOP was approved by the state Senate on Wednesday.
The House is expected to send the map back to the governor on Thursday, ending, for now, a process prolonged by DeSantis' veto of the maps the Legislature originally sent him. Even supporters agree a legal challenge will continue after this week's special session ends.
The vote was 24-15 on party lines, with Democrats arguing that the governor's office gerrymandered the map to benefit Republicans, while also making it more difficult for Black voters to elect Black representatives.
"This map will favor Republicans in 70% of the districts," said Democratic Sen. Tina Polsky. "But Republicans make up 36% of the registered voters in this state. So we are going to have an incredible imbalance in this state, and that is exactly what gerrymandering is, where the state does not represent its constituents. I think that speaks volumes about the intent of the bill."