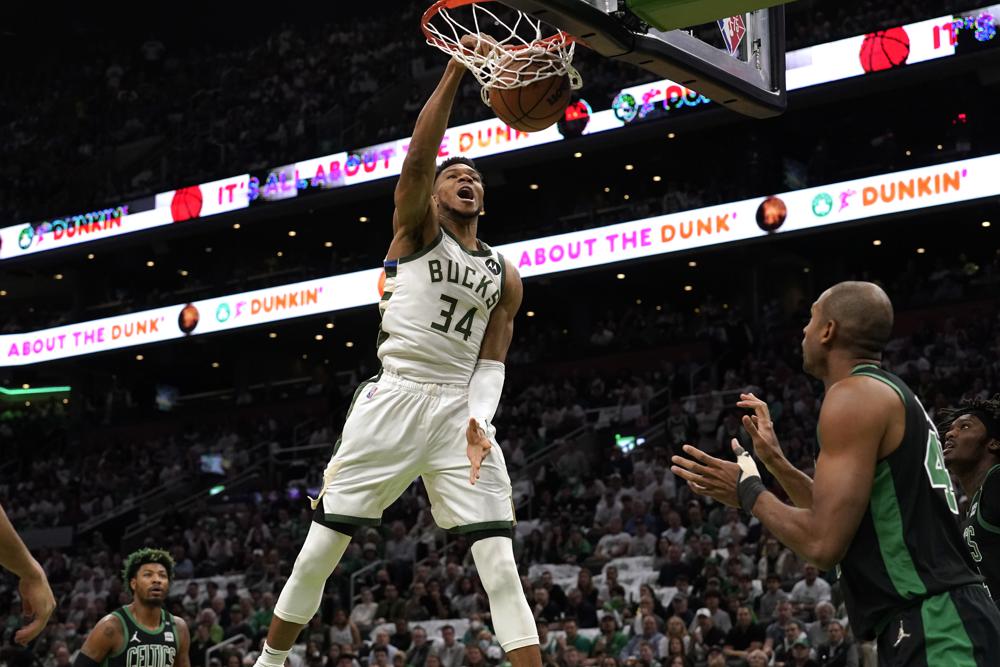 Giannis Antetokounmpo had already picked up his dribble and spent half of a Eurostep when he realized he had nowhere to go with the ball.
Instead of attempting an off-balance shot or passing to a well-guarded teammate, the two-time NBA MVP flicked the ball high off the backboard, then followed it to the rim for a slam dunk.
"What did I see? I had the ball and I was like, 'Oh, crap. I'm going to get stuck,'" Antetokounmpo said after recording his second career postseason triple-double to lead the Milwaukee Bucks to a 101-89 victory over the Boston Celtics in Game 1 of their second-round series on Sunday.
"I threw it to the backboard," he said. "I'm lucky enough that God blessed me with the ability to jump. I had a good jump to go get it again and I was able to finish the play."