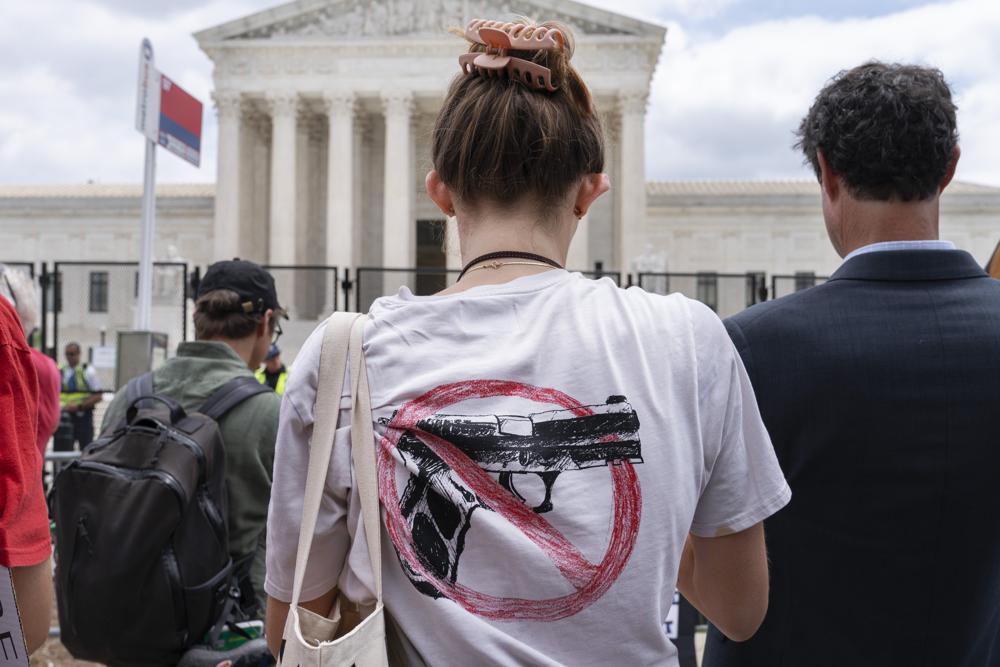 They are the most fiercely polarizing issues in American life: abortion and guns. And two momentous decisions by the Supreme Court in two days have done anything but resolve them, firing up debate about whether the court's conservative justices are being faithful and consistent to history and the Constitution — or citing them to justify political preferences.
To some critics, the rulings represent an obvious, deeply damaging contradiction. How can the court justify restricting the ability of states to regulate guns while expanding the right of states to regulate abortion?
"The hypocrisy is raging, but the harm is endless," House Speaker Nancy Pelosi said Friday after the court released its decision on abortion.
To supporters, the court's conservatives are staying true to the country's founding principles and undoing errors of the past.
The court corrected a historic wrong when it voided a right to abortion that has stood for nearly 50 years, former Vice President Mike Pence said Friday. On Twitter, he said the decision returned to Americans the power to "govern themselves at the state level in a manner consistent with their values and aspirations."