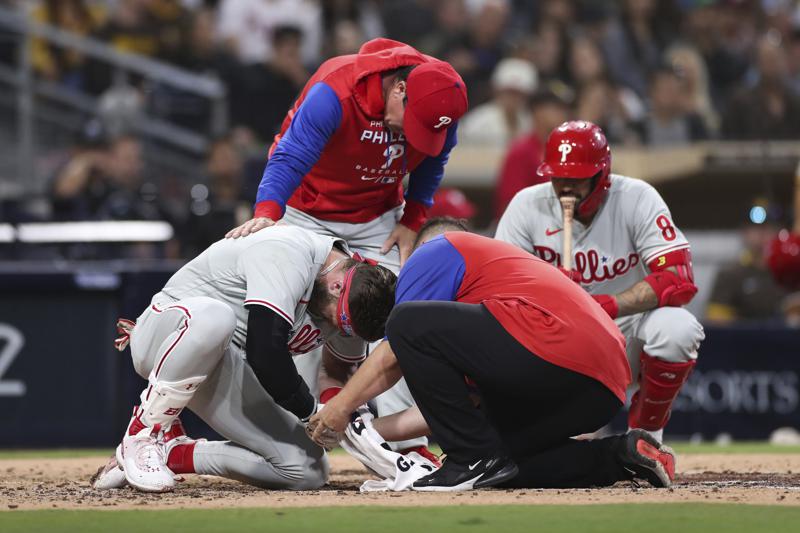 Bryce Harper saw the pitch flying toward his face, so he quickly turned his head and raised his left hand to protect himself.
Turns out, the Phillies slugger would rather he hadn't.
Harper will be sidelined indefinitely with a broken left thumb after he was hit by a pitch from Blake Snell in Philadelphia's 4-2 victory over the San Diego Padres on Saturday night.
"I kind of wish it hit me in the face," said Harper, who was wearing a splint on his thumb. "I don't break bones in my face. I think I can take 98 (mph) to the face, but not 97 to the thumb. Yeah, I was kind of in protection mode a little bit trying to get my hand up there and not let it hit me again.
"It's just a bummer. I am really bummed out."
The reigning NL MVP, who missed only a few games last year when he was hit in the face by a fastball from St. Louis' Genesis Cabrera, checked his swing as the 97 mph fastball from Snell rode inside and high toward his shoulder before hitting him on the outside of the left hand in the fourth inning.