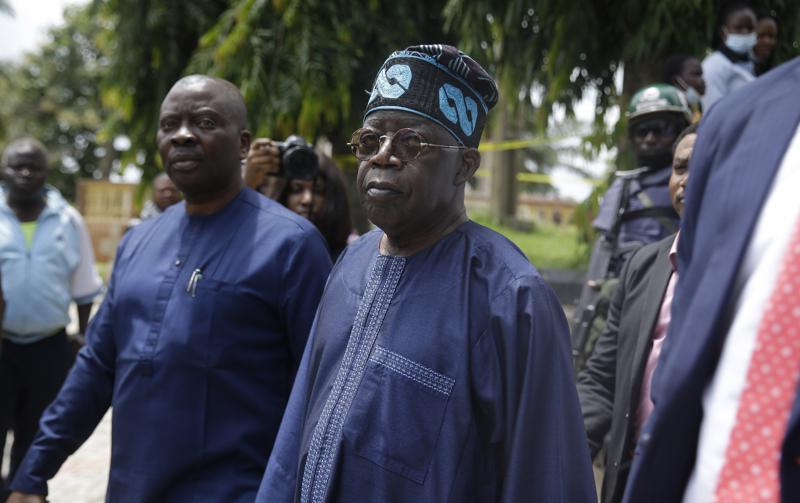 A former governor of Lagos, Nigeria's largest city, has been nominated to be the ruling party's presidential candidate in next year's presidential election.
Bola Tinubu, widely referred to as the "godfather" of Lagos because of his influence in the southwestern state which he governed from 1999 to 2007, polled a majority of the votes on Wednesday at the convention of the All Progressives Congress party. More than 2,300 delegates voted in the convention held in Abuja, the nation's capital.
"I have the experience. I led the transformation of Lagos from a dangerous, unwelcoming place in 1999 to a clean, safe and vibrant place and the fifth largest economy in Africa today," the 70-year-old Tinubu told delegates before voting started.
"I vow to do everything possible to ensure justice and forever erase terror from our land," he said, days after an attack on a church in southwestern Nigeria killed more than 20 people.