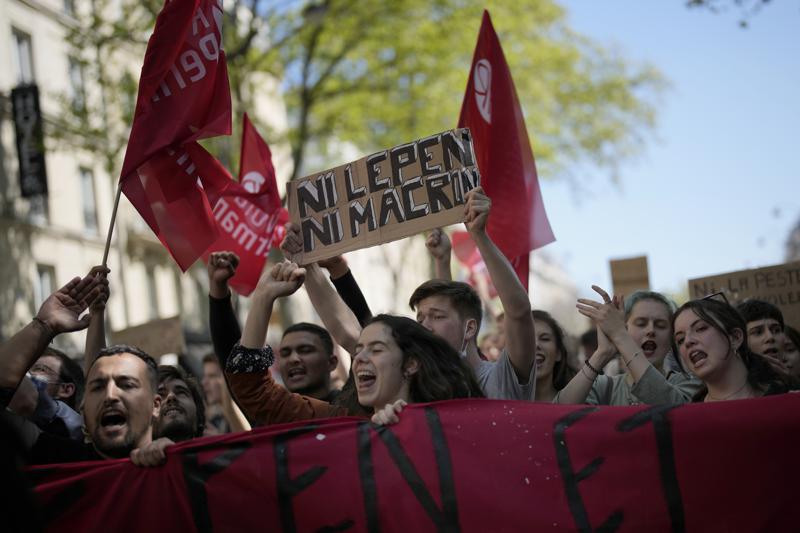 As France elects a president, Paris-based artist Vincent Aïtzegagh is going to ground, escaping to a bucolic village to avoid what for him — and millions of other left-wing French voters — is a painful, even impossible, electoral choice. For the first time in his life, the 65-year-old has decided to not vote at all in the decisive ballot this Sunday.
"I am fleeing," he says. "Because it stinks."
Disgruntled voters like Aïtzegagh whose favored candidates were knocked out in the election's first round on April 10 are the wild cards in the winner-takes-all runoff. How they vote — or don't vote — on Sunday will in large part determine whether incumbent Emmanuel Macron gets a second five-year term or cedes the presidential Elysee Palace to far-right nationalist Marine Le Pen, a seemingly unlikely but not impossible outcome that would be seismic for France and Europe as they deal with the fallout of Russia's war in Ukraine.
With the stakes high, never has the decision been so difficult for leftist voters who view both Macron and Le Pen as anathema — a choice that some describe as "between the plague and cholera."