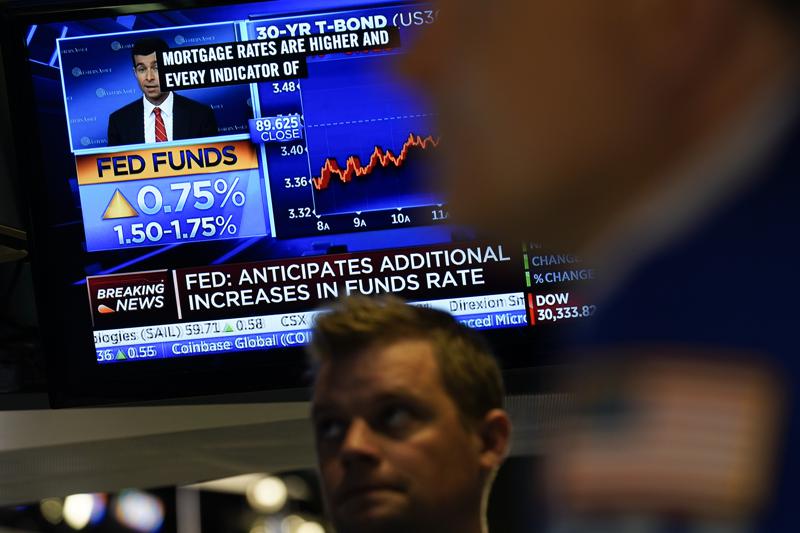 U.S. markets appear headed for a sharply lower open Thursday, one day after the Federal Reserve raised its key interest rate by three-quarters of a point and signaled more rate hikes were coming to fight inflation.
Central banks in Europe are following along, including a surprise rate hike Thursday in Switzerland, a nation that has left interest rates unchanged for years.
Futures for the Dow Jones industrials tumbled 1.7% and futures for the S&P 500 skidded 2.1%.
European benchmarks and most Asian markets also fell, as did the price of oil.
Shares in New York rallied Wednesday afternoon after the Fed's hike, the biggest since 1994, as investors initially took heart from Chair Jerome Powell's comments suggesting future rate increases may be more modest.
But economists warned the gains might be short-lived given the extent that high inflation has seeped into the world economy.