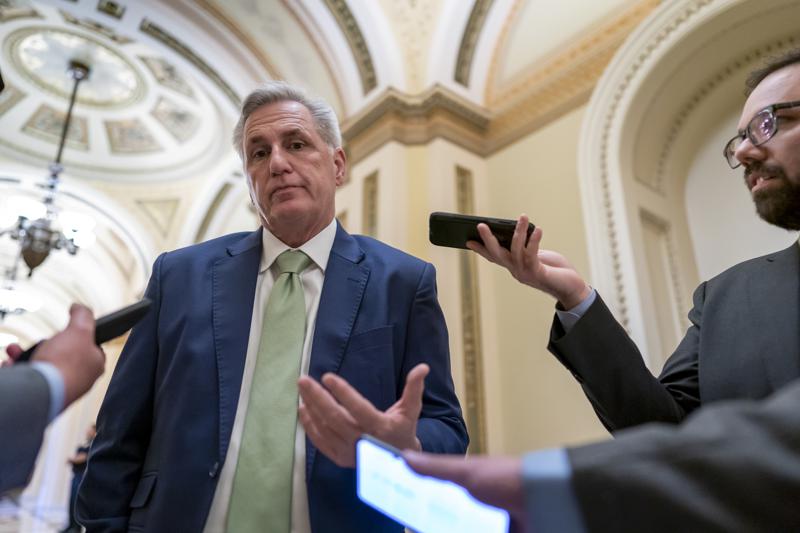 House GOP Leader Kevin McCarthy told colleagues Wednesday he never asked then-President Donald Trump to resign over the Jan. 6, 2021, insurrection at the Capitol as he defended private conversations around the siege that have spilled into the open and jeopardized his leadership.
It was the first time McCarthy, who is in line to become House speaker if Republicans win control in the fall midterm election, addressed his colleagues face-to-face as he works to stem the fallout from his criticisms of Trump and far-right members of their party. He received a standing ovation.
One Republican in the room said the meeting was "cathartic" for lawmakers. Another voiced confidence that McCarthy would be the "next speaker."
"He's got the support of the conference and then some," Rep. Dan Meuser, R-Pa., said as he left the private session at GOP headquarters across the street from the Capitol.