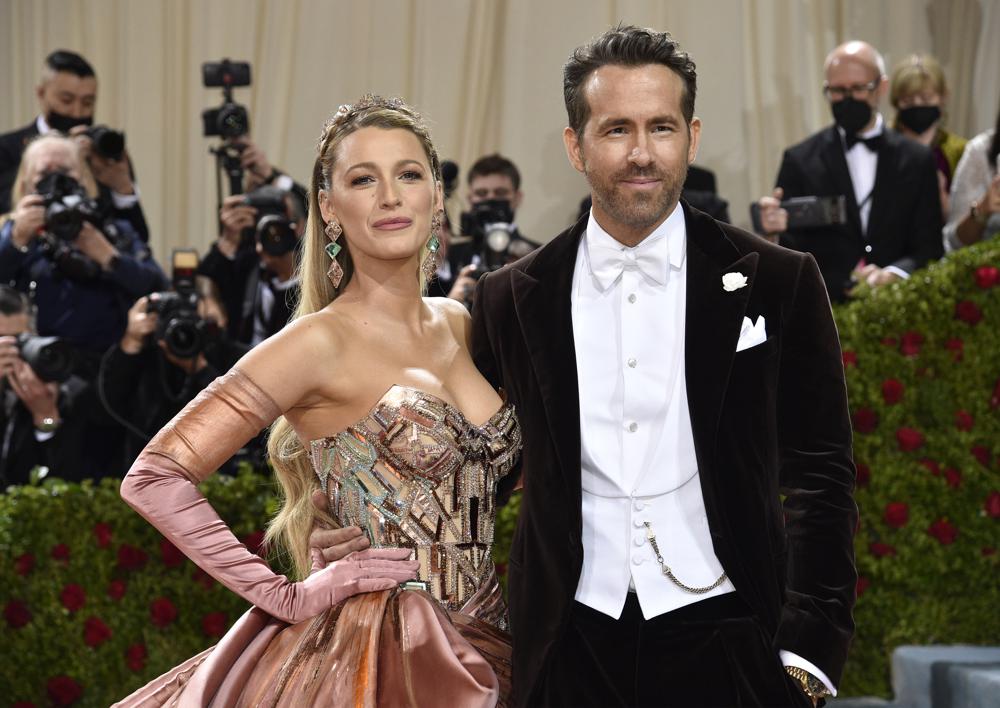 Blake Lively smiled for the cameras in a grand Versace gown, with husband Ryan Reynolds in brown velvet, as the Met Gala returned to the first Monday in May after years of pandemic upheaval with a celebration of American design and a theme of gilded glamour.
The actress, one of the evening's co-hosts, wore a bronze and rose gold look that transformed into a shimmery layer of baby blue as a large bow was pulled. Lively's look drew inspiration from both the Statue of Liberty, the Empire State Building and the blue ceiling of Grand Central Station.
"Instead of looking to fashion to influence the dress, I looked to New York City architecture," Lively said.
Some among early walkers interpreted the period theme in looks of black or white. Others went with royal purples and glittery golds and silvers.
"Black and white are THE colors for the evening," said Holly Katz, a stylist and host of the Fashion Crimes podcast.