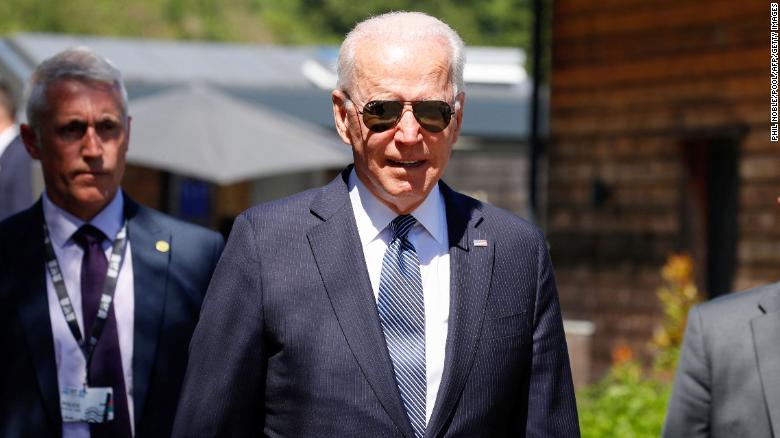 President Joe Biden is set to participate in his first in-person North Atlantic Treaty Organization summit after taking office and reaffirm the United States' commitment to the military alliance.
The NATO summit comes as Biden looks to reassert American leadership on the world stage and strengthen global partnerships during his first international trip as President. It comes on the heels of several meetings with US allies and the annual Group of Seven summit in Cornwall, England.
Biden said Sunday he would reiterate the US's commitment to NATO's collective defense clause and communicate to allies that the US believes Article 5 is a "sacred obligation."
"We do not view NATO as a sort of a protection racket," Biden told reporters on Sunday in Cornwall, stressing the importance of the intergovernmental military alliance between the 30 European and North American countries.
The President continued: "We believe that NATO is vital to our ability to keep American security for the next … remainder of the century."