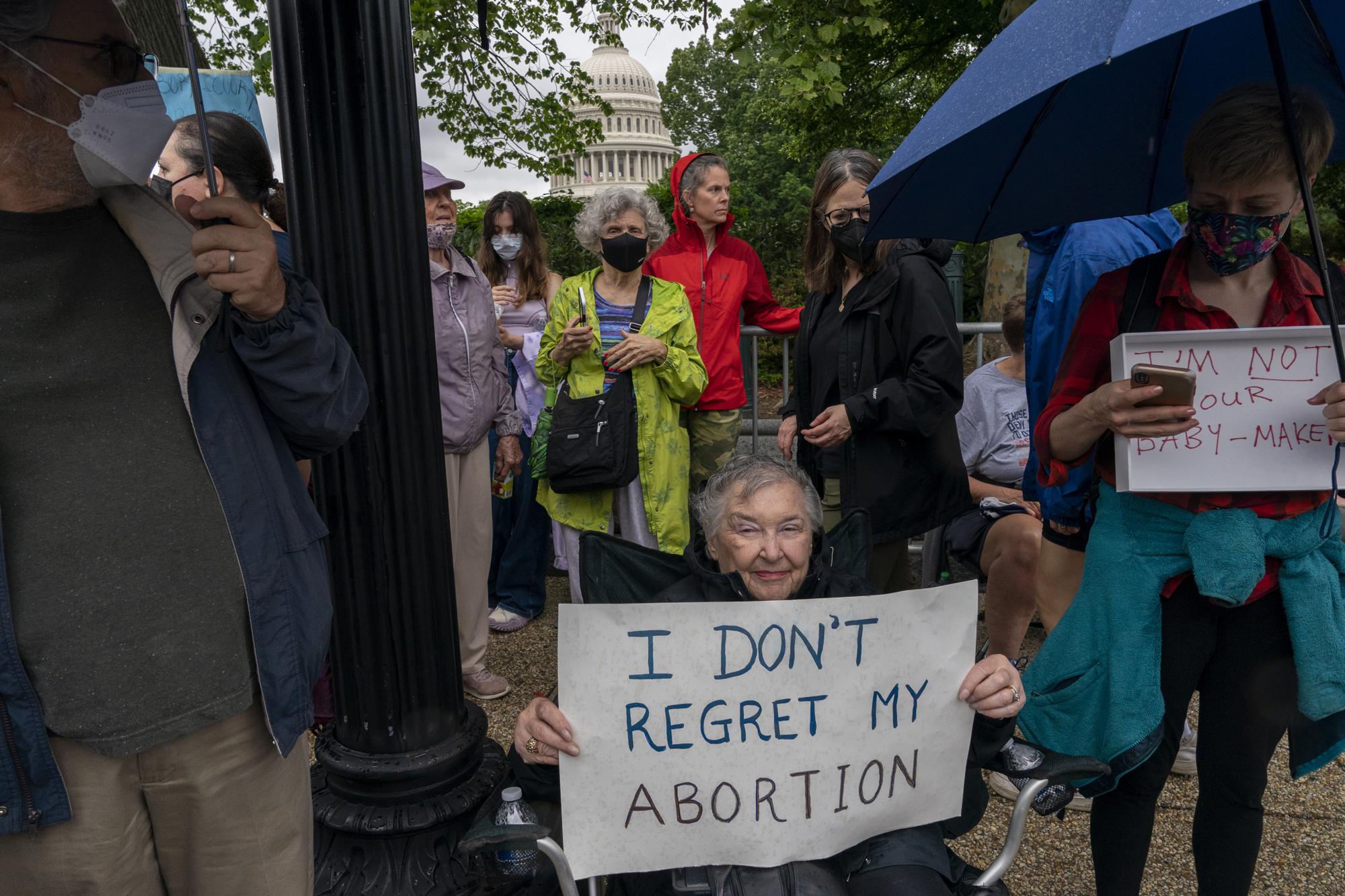 A steady stream of protesters has turned the street in front of the Supreme Court building into an open-air forum encapsulating the fierce national debate over abortion after the leak of a draft opinion suggesting the justices would overturn Roe v. Wade, the 1973 landmark ruling that legalized abortion nationwide.
Both supporters and foes of abortion rights have gathered during large, organized weekend marches and on weekdays when the court is scheduled to release its opinion. They march and chant; sometimes they attempt to shout the other side down.
For each, the reasons for protesting are deeply personal.
A widow, Lubic was joined by her daughter Wendie Lubic, sitting in a black canvas camping chair between the U.S. Capitol and the Supreme Court, holding a handwritten sign saying, "I don't regret my abortion."
In 1968, and with three children already, Benita Lubic's IUD birth control device failed. She was allowed a medical abortion in Washington, D.C., but doctors also performed a partial hysterectomy, she believes, to ensure she would have no further pregnancies.