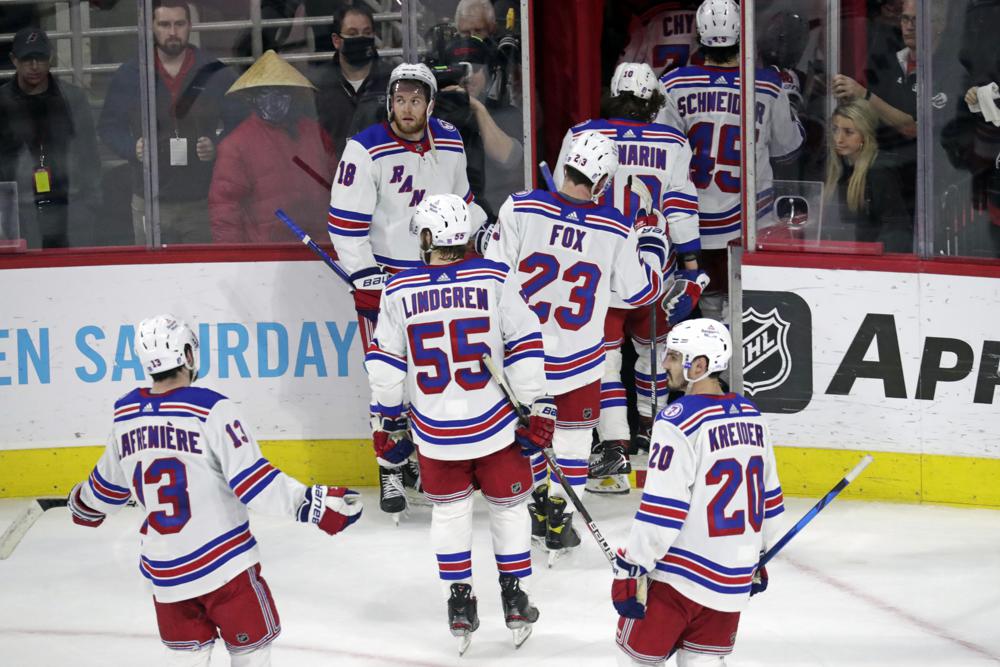 The New York Rangers return home knowing they need a win at home to keep their postseason going. The Carolina Hurricanes are still looking for their first road victory in these playoffs.
After Carolina won 3-1 on Thursday night to take a 3-2 series lead, the Rangers will be looking to force a deciding game in the second-round series when they host the Hurricanes in Game 6 on Saturday night (8 p.m. EDT, ESPN).
"We lost a game and we didn't play as well as we could have, so I was disappointed," Rangers coach Gerard Gallant said Friday. "That's playoffs, that's the way she goes. We'll be ready to go tomorrow night and that's what we're looking forward to.
"Just worry about tomorrow and take care of business."
A must-win game is nothing new for these Rangers. They trailed 3-1 against Pittsburgh in the first round, then won three straight — becoming the first team in NHL history to rally from a deficit in three consecutive elimination games — to advance.