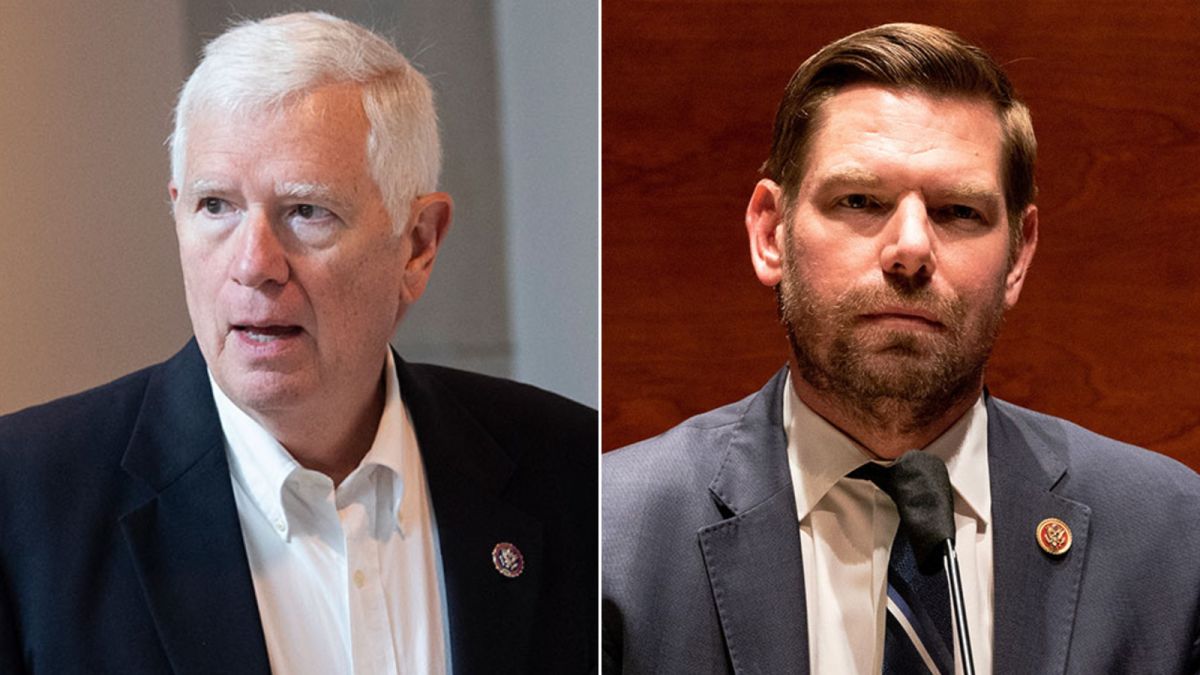 Republican Rep. Mo Brooks is avoiding a lawsuit from his Democratic colleague Rep. Eric Swalwell that seeks to hold him accountable for the January 6 Capitol insurrection — so much so that Swalwell's attorneys hired a private investigator to find him.
The detail comes in a court filing Wednesday in which Swalwell's attorneys describe difficulty in serving Brooks with the lawsuit. CNN has reached out to Brooks' office for comment.
Federal Judge Amit Mehta, after learning of Swalwell's inability to serve Brooks with the lawsuit, gave the Democrat's legal team another 60 days to get to Brooks with their formal notification. The judge, however, won't allow the US Marshals to deliver the lawsuit to the Republican congressman "due to separation of powers concerns," Mehta wrote, after Swalwell asked for the US Marshals Service's help.
After Swalwell — a California Democrat — sued in March, his attorneys tried to reach the Alabama Republican through calls to the congressman's office and by sending a letter to formally provide him notice he had been sued, a necessary step in this type of court proceeding.