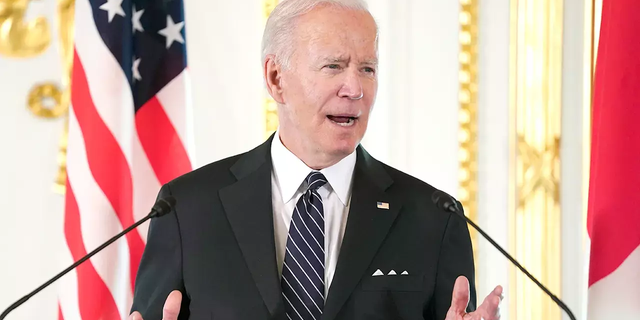 The House Freedom Caucus is demanding that President Biden either withdraw the United States from the World Health Organization (WHO) or correct the organization's "rampant corruption."
In a letter sent to Biden Monday, the Republican lawmakers urge Biden to halt efforts to "empower" the WHO, and instead "either immediately resume President Trump's withdrawal from the body or, at the very least, push serious reforms to aggressively correct the organization's rampant corruption and ineffectual leadership."
The Biden administration is set to propose amendments to the International Health Regulations (IHRs) during the 75th World Health Assembly in Geneva this week, which the congressmen say would surrender the U.S. government's control during a public health emergency to a foreign body.
The lawmakers also take issue with the organization's failure to remove the WHO director general, who they argue ti responsible for China's cover up of COVID-19 origins.
"Reportedly aimed at targeting China's manipulation and obstruction of WHO throughout the COVID-19 pandemic, these amendments in fact empower the same individual most responsible for enabling that nation's malfeasance: WHO Director-General Tedros Adhanom Ghebreyesus," they write in the letter obtained first by Fox News Digital.