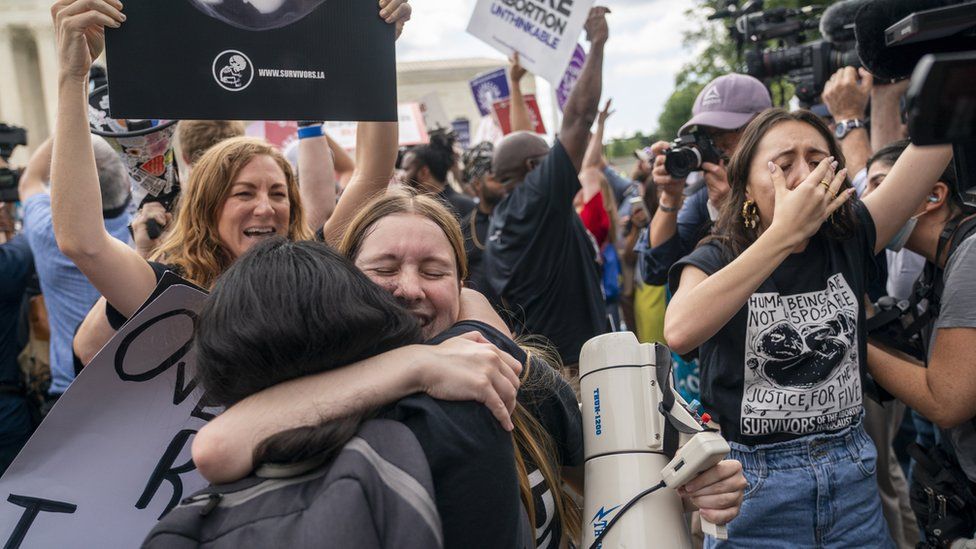 Millions of women in the US will lose the constitutional right to abortion, after the Supreme Court overturned its 50-year-old Roe v Wade decision.
The judgement paves the way for individual states to ban the procedure.
Half are expected to introduce new restrictions or bans. Thirteen have already passed so-called trigger laws to automatically outlaw abortion.
President Joe Biden described it as "a tragic error" and urged states to enact laws to allow the procedure.
After the Supreme Court ruling, abortion access is expected to be cut off for about 36 million women of reproductive age, according to research from Planned Parenthood, a healthcare organisation that provides abortions.
Demonstrators from both sides had gathered outside the court, with police keeping them apart.
One anti-abortion activist told the BBC she was "elated" as her side cheered the decision. "It's not enough just to make this the law of the land. To be pro-life is to make [abortion] unthinkable," she said.