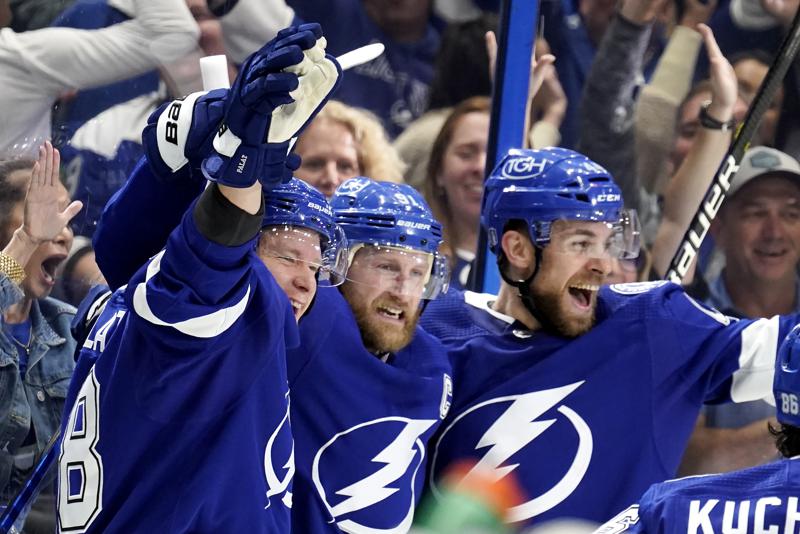 The Tampa Bay Lightning's bid for a three-peat is alive and well.
With captain Steven Stamkos leading the way, the two-time defending champions beat the New York Rangers 2-1 in Game 6 of the Eastern Conference final Saturday night, securing a berth in the Stanley Cup Final for the third straight year.
"It's going to be tough to get out of the moment and look back and realize what a special group we have here because there's still some games to be played," Stamkos said. "You're still not at the end of our goal, but in saying that this group is pretty amazing and pretty special."
Stamkos scored two goals and Andrei Vasilevskiy had 20 saves for the Lightning, who won the series 4-2 — winning four straight games after losing the first two on the road — and will face the Colorado Avalanche in the Cup final.
Game 1 is Wednesday night in Denver.
"It's probably not the greatest word to use, but I'm damn impressed by this group," coach Jon Cooper said.