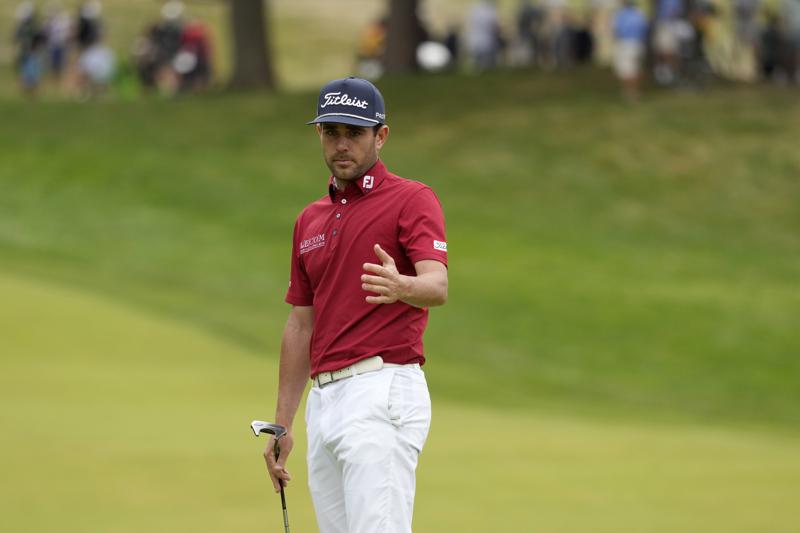 Early U.S. Open leader Callum Tarren got a head start on his trip to Boston when he missed the cut in Canada last week. His clubs weren't so lucky.
For the second time in two U.S. Open appearances, Tarren's golf bag didn't make it on the plane with him.
"Luckily, there was somebody in Canada who went to the airport and gave the airport staff a little kick," said Tarren, who shot a 3-under 67 to finish the first round tied for the lead at Brookline. "They arrived on Sunday at 2:00 p.m. It wasn't bad."
Tarren was in the first group off the 10th tee at The Country Club and he bogeyed his first hole. He was still 1 over through 13 before birdies on the fifth and seventh holes put him in the red.
Then the 31-year-old Englishman, who missed the cut at Pebble Beach in 2019, drove the ball about 350 yards on the 557-yard, par-5 eighth hole and hit a 7-iron onto the green. He sank a 4 1/2 foot putt for eagle.