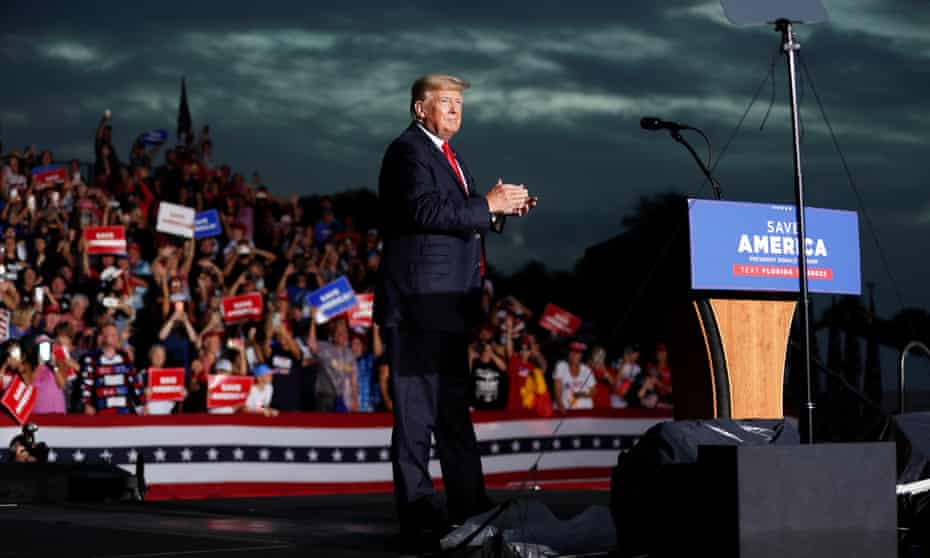 Their trust in Trump remains unshaken.
Supporters of Donald Trump, the former US president, gathered in their thousands at a rain-soaked rally in Florida on Saturday unmoved by criminal charges against his business.
Two days earlier the Trump Organization and its chief financial officer, Allen Weisselberg, had pleaded not guilty to tax fraud charges brought by the Manhattan district attorney (DA). The case in New York could be merely the tip of a legal iceberg that threatens Trump himself.
But Joe Walsh, a former Republican congressman turned Trump critic, tweeted in response: "Trump's supporters already know he's a tax cheat, a liar, a ruler-breaker, and a crook. They don't care."
Interviews at the rally with some of the ex-president's most ardent fans put this hypothesis to the test. Some did indeed shrug and move on. Others echoed Trump's view that the charges were politically motivated. More than one prefaced their answer with the words "it's bullshit".
From all it was clear that the charges fitted neatly into an existing narrative in which Democrats, the media and the "deep state" have been trying to tear Trump down since he launched his candidacy with an escalator ride at Trump Tower in 2015. Any new accusation is merely interpreted as another data point to strengthen that case.