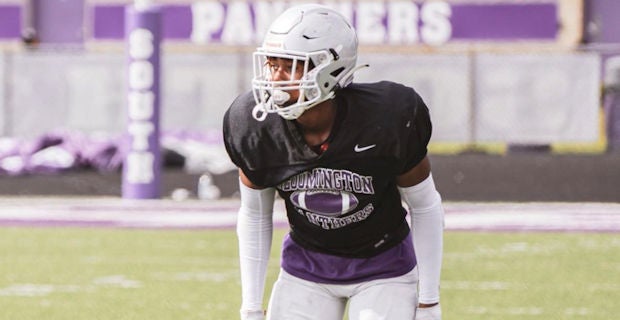 South Bend (Ind.) St. Joseph's Top247 2023 defensive back Daeh McCullough announced his commitment to Cincinnati on Saturday afternoon during his official visit to campus.
Also his birthday, McCullough chose to play for head coach Luke Fickell and his staff over the likes of Kentucky, Penn State and Indiana.
Kerry Coombs led the charge for UC who now has the 247Sports Composite's No. 12 recruiting class.
"Every one there I had a great connection with, players and coaches," McCullough said. "And Coach Coombs played a big part because he loves big corners and I know he can take me and develop me into what Iwant to be in the future."
The 6-foot-2, 200-pound McCullough will play in the Under Armour All-American game after his senior season.
Cincinnati could land several more pledges this weekend.