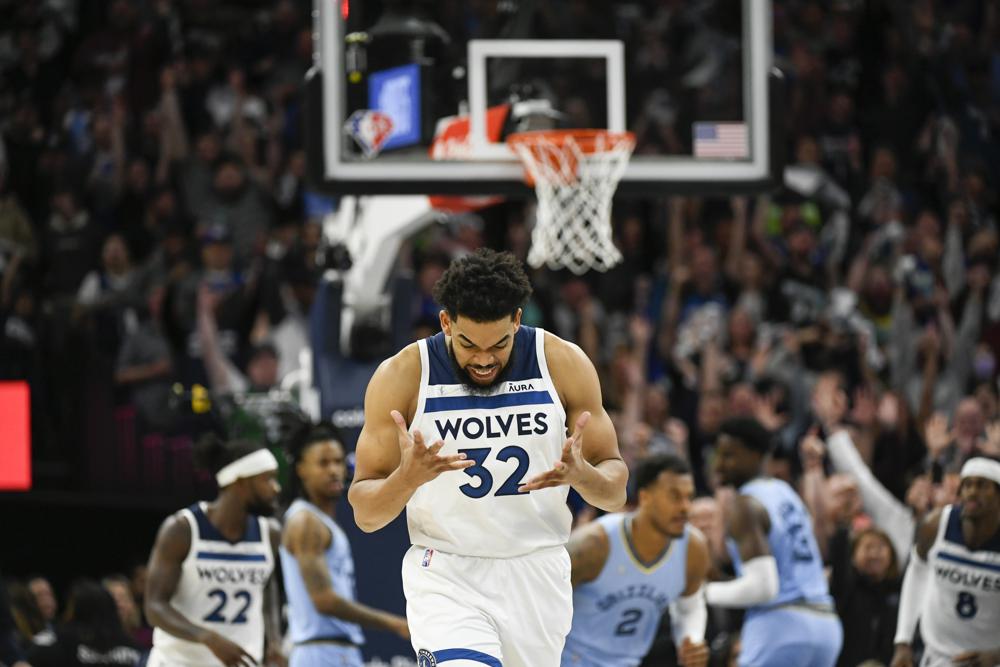 Angry after two rough games, Karl-Anthony Towns had to channel his emotions in a productive way — a skill he's still trying to master.
Towns found his peace at the free-throw line. Seventeen tries gave him plenty of time to stay calm.
He roared back with a career playoff-best 33 points and 14 rebounds, helping the Timberwolves recover from their Game 3 collapse and pull out a 119-118 victory over the Memphis Grizzlies on Saturday night to even the first-round series at 2-2.
"Just taking a chill pill, calming down and understanding the next game, there's another chance," said Towns, who hit 14 of his foul shots — including a pair of makes with 4.4 seconds left.
Anthony Edwards scored 24 points and backup Jordan McLaughlin, who didn't play in Game 3, went 4 for 4 from 3-point range for 16 points.
The Timberwolves relentlessly attacked the basket and were rewarded with 40 free throws, 31 of which they made. Memphis was called for 33 fouls.