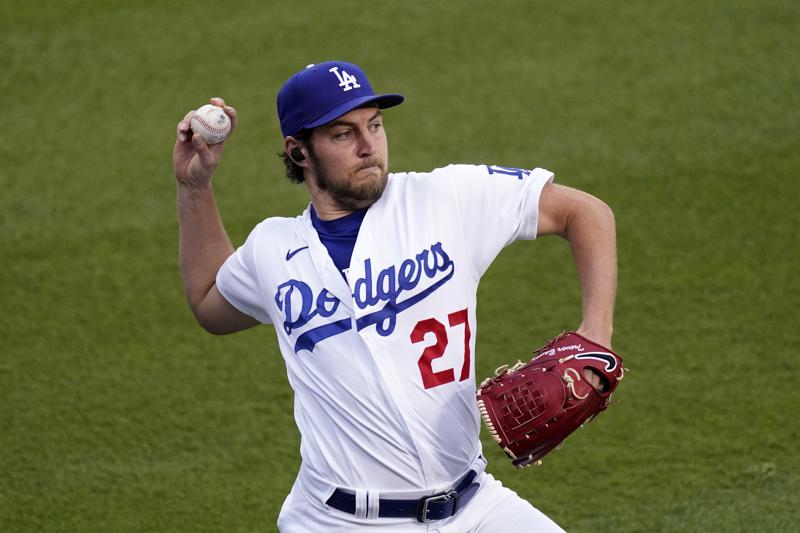 Trevor Bauer is fighting to protect his pitching career, reputation and earning power in the face of his unprecedented two-season suspension without pay by Major League Baseball for violating MLB's domestic violence and sexual assault policy.
Now, it's an arbitrator's turn to decide whether he ever plays for the Los Angeles Dodgers — or any other MLB team — again.
His punishment was meted out Friday for sexual abuse allegations he denies.
If the arbitrator sides with MLB, the 31-year-old pitcher's full suspension of 324 games without pay would be upheld and Bauer would lose just over $60 million from a $102 million, three-year contract he signed last year. By that time, his contract with the team will have expired.
If Bauer wins, he faces the prospect of rebuilding his reputation, as well as potential public backlash and mending fences with MLB and his team.