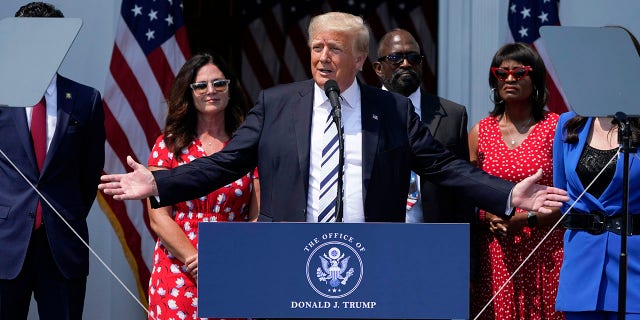 Former president Trump Friday took a dig at politicians who didn't show up to the NRA's convention in Houston, after multiple speakers canceled appearances at the event, held days after the school shooting in Uvalde, Texas.
"I'm honored to be here in the great state of Texas, with the wonderful patriots of the NRA. And unlike some, I didn't disappoint you by not showing up. Got to show up," Trump said.
The three highest-profile politicians to cancel appearances at the event were Texas Gov. Greg Abbott, Rep. Dan Crenshaw, R-Texas, and Sen. John Cornyn, R-Texas. Abbott was in Uvalde Friday during the convention, Crenshaw traveled to Ukraine and Cornyn's office told NBC DFW that he withdrew from speaking at the NRA convention prior to the shooting to be in Washington, D.C., for personal reasons.
The NRA convention came at a time when guns and gun control is elevated in public debate after the Tuesday shooting in Uvalde. A gunman entered Robb Elementary School and killed 19 students and two adults.