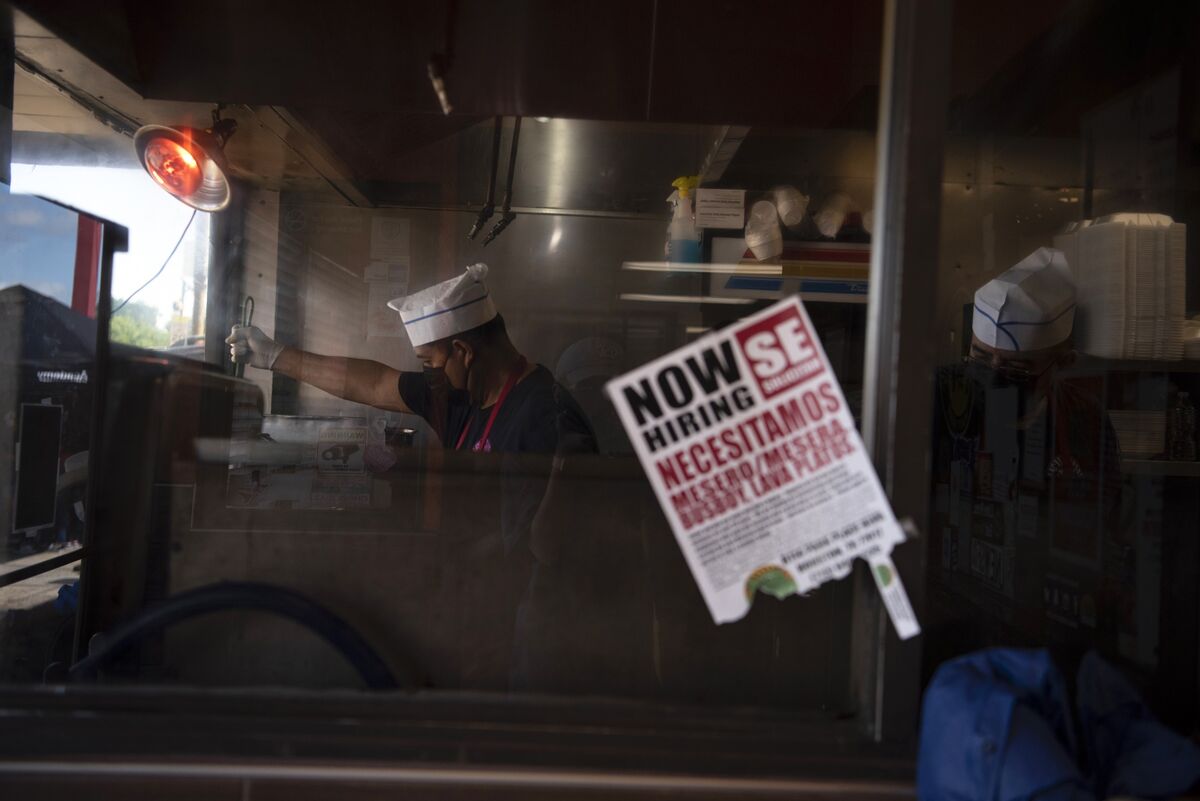 All eyes will be on Friday's U.S. jobs report as investors and policy makers alike look for meaningful labor market improvement after two months of data that came in much lower than expected.
Payrolls may have risen by 700,000 in June, according to the median estimate in a Bloomberg survey of economists. That would be the biggest increase since March, but forecasts should be taken with a grain of salt — predictions in both April and May were well above the actual figures.
States including California and New York lifted all remaining pandemic-related restrictions in June, which could have boosted new employment in the month. That said, many businesses have reported hiring challenges due to ongoing childcare responsibilities, enhanced federal unemployment benefits and lingering health concerns.
Federal Reserve officials are also focused on jobs data as they work to achieve maximum employment.
In a congressional hearing Tuesday, Chair Jerome Powell said that "the very quick job gains of the early recovery essentially involved going back to your old job."