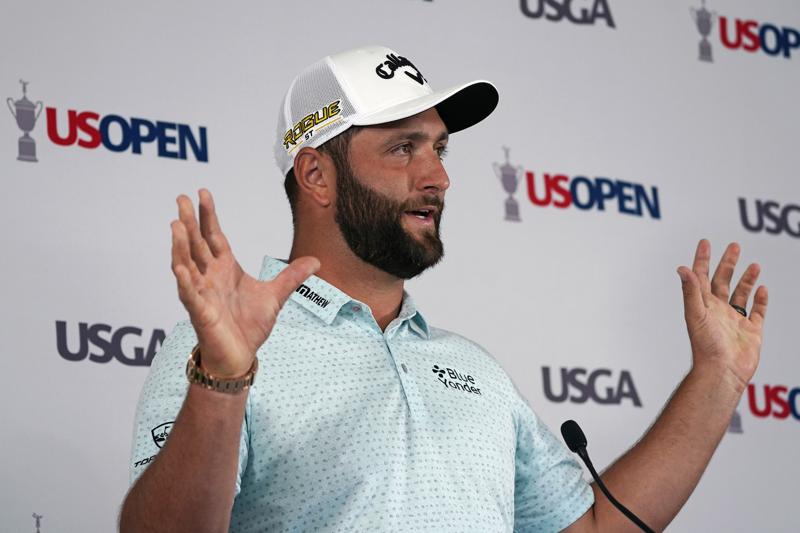 Defending U.S. Open champion Jon Rahm says one of his biggest concerns about the schism in golf is how it might impact the Ryder Cup.
Rahm won three matches with fellow Spaniard Sergio Garcia at Whistling Straits last year — one of the few bright spots for the Europeans in a 19-9 loss.
He figures Garcia would be an automatic pick for the European team so long as he's playing.
But Garcia is among those who resigned his PGA Tour membership to take part in the new LIV Golf series — a move that puts his status on future Ryder Cup teams in jeopardy.
Rahm says he plays more for history and legacy than money and that clearly the Ryder Cup is part of that.
"I think the Ryder Cup is the biggest attraction the game of golf has to bring new people in, and I have such a good time with him on the golf course," Rahm said of Garcia. "I hope we don't lose the essence and the aspect that the Ryder Cup is."