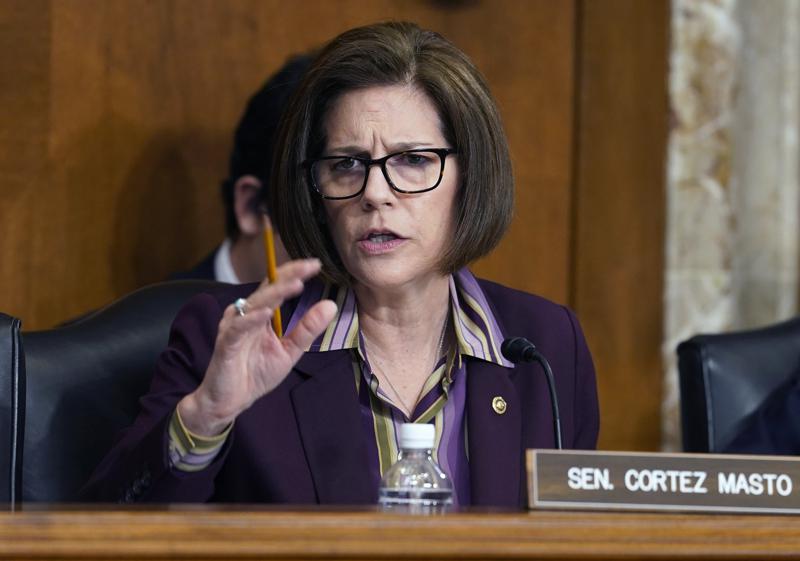 Just like endangered Democrats in other states, Sen. Catherine Cortez Masto is running against Washington.
The Nevada Democrat, nearing the end of her first six-year term, ignores the fact that her party controls both chambers of Congress and the White House as she explains the rationale for her candidacy.
"I'm running for reelection because you deserve a senator who will cut through the gridlock and dysfunction in Washington and deliver real results for your family," Cortez Masto says on her campaign website. "I'll work with anyone — Democrats, Republicans and independents — to help Nevada's families succeed."
Cortez Masto, who will easily win her party's nomination for another term on Tuesday, is far from alone.
Many of the nation's most vulnerable Democrats are actively trying to distance themselves from Washington — and their party. Responding to deep frustration from voters who will decide their fate in November, Democratic candidates in swing states like Pennsylvania, Wisconsin, Nevada and New Hampshire are railing against the institutions their party has managed for the last 16 months.