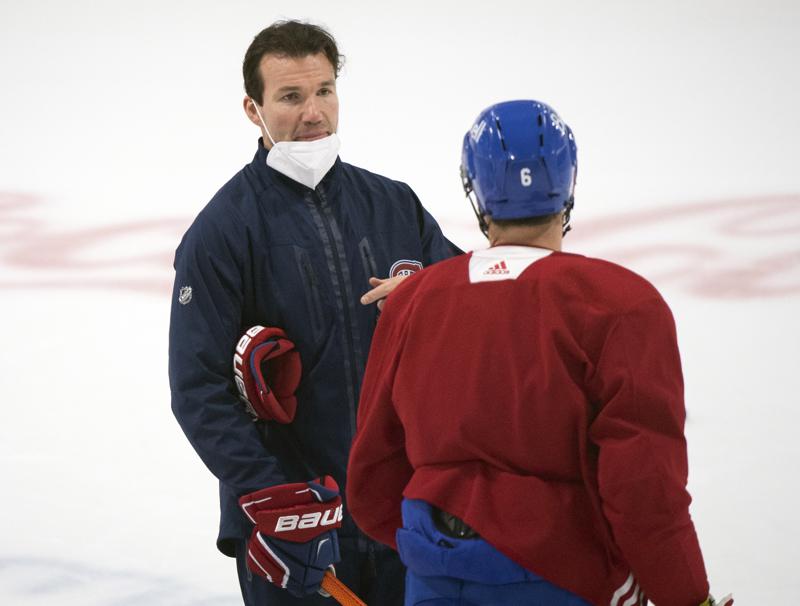 The Chicago Blackhawks are nearing a deal with Luke Richardson to become their next coach, turning to the former NHL defenseman to help lead their already painful rebuilding process.
Richardson and the Blackhawks are working on a contract, according to a person familiar with the talks, and the move could be finalized as soon as next week. The person spoke to The Associated Press on Friday on condition of anonymity because the deal had not been completed.
Richardson, 53, played for six teams during 21 years in the league, finishing with 35 goals and 166 assists in 1,417 games. He was selected by Toronto with the No. 7 overall pick in the 1987 draft.
Richardson retired during the 2008-09 season and joined Ottawa's coaching staff. He was the head coach for the Senators' AHL affiliate from 2012 to 2016.
Richardson, a native of Ottawa, Ontario, was an assistant on Montreal's coaching staff for the previous four seasons. When Dominique Ducharme was diagnosed with COVID-19 during the 2021 playoffs, Richardson took over as coach for six games and helped lead the Canadiens to their first Stanley Cup Final since 1993.