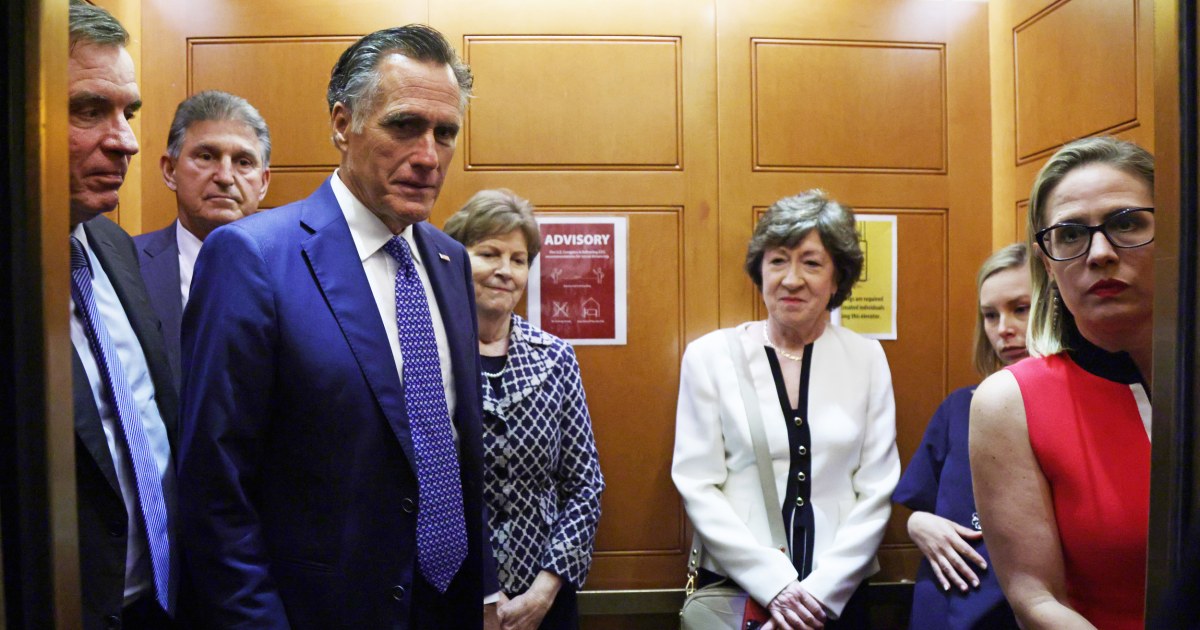 A bipartisan group of 10 senators said Thursday that they had reached a tentative infrastructure deal, but skepticism from Republicans and impatience from Democrats left its prospects uncertain as lawmakers departed for the weekend.
"We are discussing our approach with our respective colleagues, and the White House, and remain optimistic that this can lay the groundwork to garner broad support from both parties and meet America's infrastructure needs," said a joint statement from the senators, who include Mitt Romney, R-Utah; Kyrsten Sinema, D-Ariz.; Rob Portman, R-Ohio; and Jon Tester, D-Mont.
The deal includes $579 billion in new spending for a total of $1.2 trillion in infrastructure funding over eight years, according to two sources familiar with the talks, who requested anonymity to share details.
The senators said in their statement that the proposal would "be fully paid for and not include tax increases." They accelerated their work after talks between President Joe Biden and Sen. Shelley Moore Capito, R-W.Va., broke down this week.
The other senators in the group are Susan Collins, R-Maine; Mark Warner, D-Va.; Bill Cassidy, R-La.; Jeanne Shaheen, D-N.H.; Lisa Murkowski, R-Alaska; and Joe Manchin, D-W.Va.