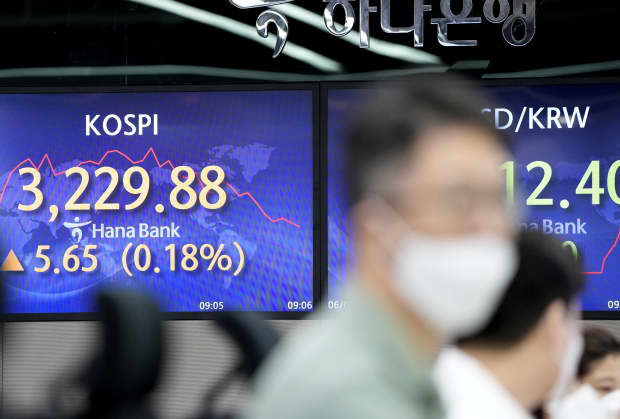 Shares advanced in Asia on Thursday after a day of modest gains on Wall Street, led by buying of energy and technology stocks. Oil prices also rose.
Benchmarks rose in Tokyo, Shanghai and Seoul but fell in Hong Kong.
In a quiet news week, investors are watching for a U.S. Labor Department report on Friday that economists forecast will show employers added more than 650,000 jobs last month. It is expected to yield fresh clues about the Federal Reserve's next interest rate policy moves later this month, when the central bank holds its next meeting of policymakers.
Expectations of a strong increase in hiring have stoked worries about inflation and how world central banks may respond to it. The concern is that the global recovery could be hampered if governments and central banks have to withdraw stimulus to combat rising prices.
News reports in Japan said the government is considering extra support for the economy as the country endures another bout of coronavirus outbreaks while it ramps up vaccinations ahead of the Tokyo Olympics, which are due to begin late next month.