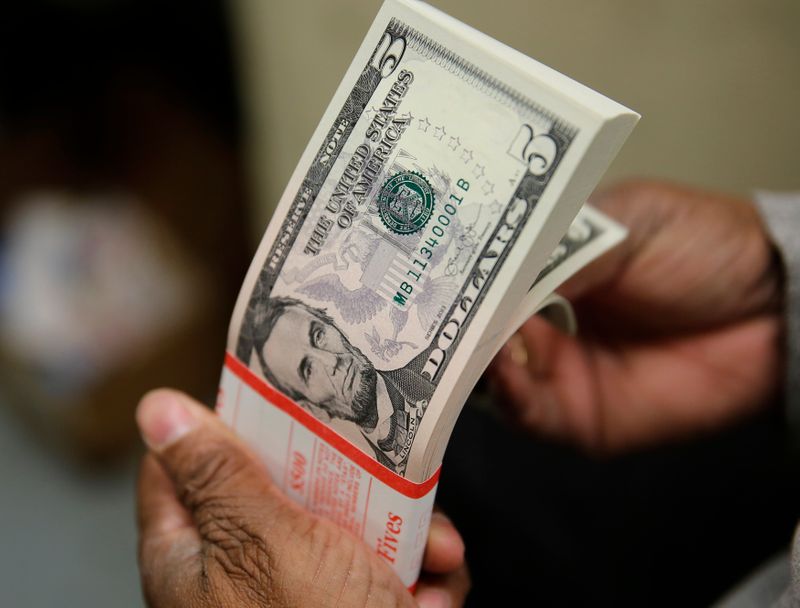 * Traders in wait-and-see mode on inflation concerns
* Turkish lira unfazed by latest central banker dismissal
* Graphic: World FX rates https://tmsnrt.rs/2RBWI5E
By Tom Westbrook
SINGAPORE, May 25 (Reuters) – The dollar floated at the bottom of its recent range on Tuesday, as softer-than-expected U.S. data and fresh insistence from Federal Reserve officials that policy would stay on hold allayed investor fears about inflation forcing interest rates higher.
The British pound rose, inching back toward the three-month high reached at the end of last week. The Turkish lira edged slightly lower, largely unfazed by the removal of one of the central bank's four deputy governors.
Investors are heavily short dollars in the belief that low U.S. rates will drive cash abroad as the world recovers from the pandemic. They have become leery of adding to positions after an April leap in inflation cast doubt on the policy outlook, but seemed to find reassurance in data and Fed remarks overnight.
The dollar index softened 0.1% to 89.747 in Asia, adding to its 0.2% overnight loss to take it just above a four-month low. The euro held a 0.3% overnight gain and, at $1.2228, is close to testing last week's four-month top at $1.2245.