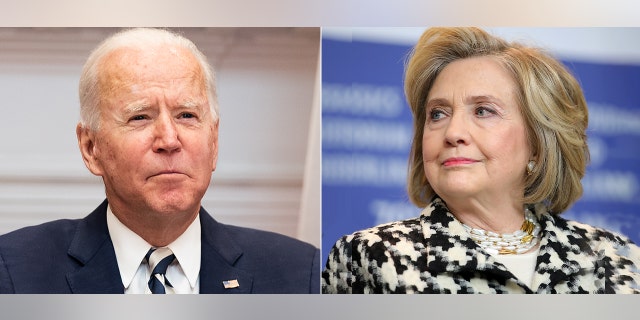 Hillary Clinton shut down any speculation that she might run for president again in 2024, calling such a campaign "out of the question."
Clinton sat down for an interview with the Financial Times in which she discussed her own political career, the Biden presidency, former President Donald Trump, and the 2024 presidential race.
Asked whether she had any intentions to run again, Clinton held firmly against a return to the race.
"No, out of the question," she told the Financial Times. "First of all, I expect Biden to run. He certainly intends to run. It would be very disruptive to challenge that."
Clinton said that the most important issue moving forward was the next election, trumping any other social or economic policy debate. She called the prospect of a Republican president in 2024 "so frightening" that anything does not help Democrats win a non-priority.
"We are standing on the precipice of losing our democracy, and everything that everybody else cares about then goes out the window," Clinton said. "Look, the most important thing is to win the next election.