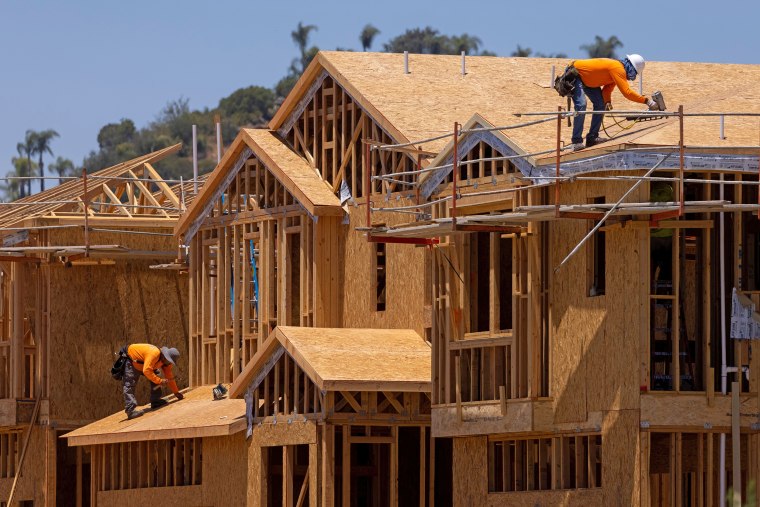 A pandemic surge in home buying and renovation sent lumber prices soaring. They may never return to normal, experts say.
As home building and renovation soared amid pandemic lockdowns, the price of lumber rocketed from around $400 per thousand board feet in February 2020 to an all-time high of over $1,600 in early May. Prices have since fallen to the $800 range — still nearly double their pre-pandemic rates — in what could potentially be the new level for the near term.
In April, as lumber prices hovered around $1,200, the National Association of Homebuilders estimated that the rise in lumber prices had added over $36,000 to the cost of a new single-family home.
The lumber and home construction industries' misread of the economic impact, as well as Covid-related restrictions on production, and a ten-year period of under-building of new homes since the 2008 financial crisis, set the stage for undersupply as demand surged, experts say.
Seeing the temporary economic decline due to the lockdowns and coronavirus outbreak, lumber producers, like so many other manufactures, cut back production and took downtime, said Eric Kingsley, a forest economist and partner at Innovative Natural Resource Solutions, a consultancy with offices in New Hampshire and Maine.