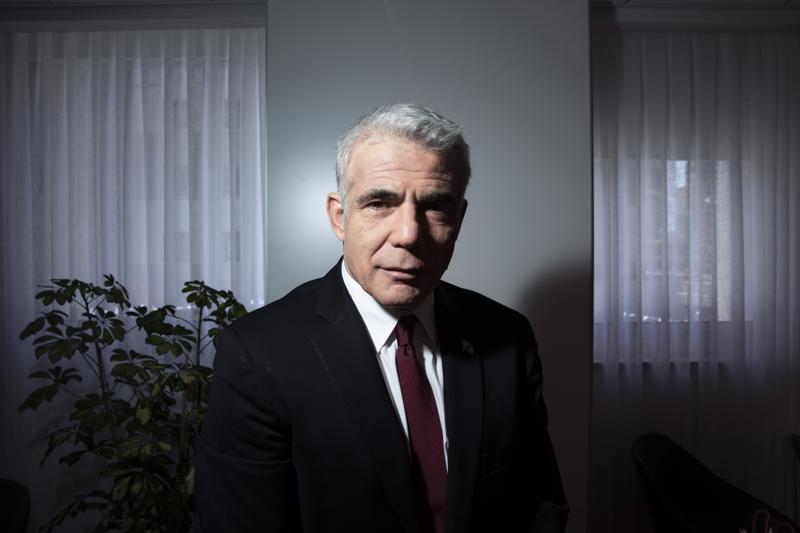 In a 10-year political career, Israel's Yair Lapid has transformed himself from an upstart political novice to a feisty opposition leader to the savvy operator who toppled Prime Minister Benjamin Netanyahu.
Next week, he is expected to assume his biggest role yet — as the new prime minister.
Following the government's decision to dissolve parliament, Lapid, now foreign minister, is set to take office as caretaker prime minister until elections in the fall. It will be a critical test for Lapid, 58, who will try to convince Israelis he is worthy of the top office as he takes on a resurgent Netanyahu.
"A year ago, we started the process of rebuilding, and now: we're carrying it on, and carrying it on together," Lapid declared late Monday as he stood alongside his main coalition partner, Prime Minister Naftali Bennett.
Officially, the two men were announcing the end of their year-old government — an alliance of eight diverse parties that was severely weakened by months of infighting and rebellion. But in many ways, Lapid sounded like he was beginning his next campaign.