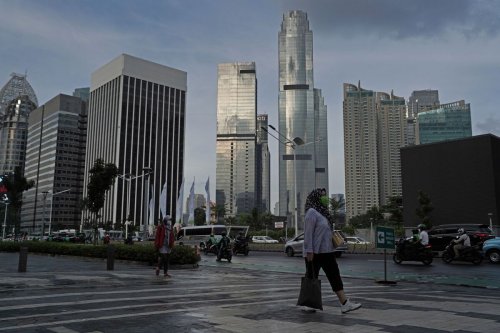 Stocks were mixed and U.S. futures were little changed on Friday as traders awaited key American employment data amid promising developments on the vaccine front.
The Stoxx 600 Index opened higher as miners and travel firms rose. Contracts on the S&P 500 fluctuated ahead of Friday's monthly payrolls report, which will be closely watched for hints on when the Federal Reserve might start withdrawing support. News that Johnson & Johnson's vaccine neutralizes the fast-spreading delta variant helped boost sentiment.
In Asia, Chinese and Hong Kong equities slid though Japan pushed higher. WTI crude oil traded around $75 a barrel, near the highest since 2018, after OPEC+ infighting cast doubt on an agreement that could ease a surge in prices. The dollar held a climb and Treasuries were little changed.
Investors are parsing data prints like the upcoming payrolls report for a sense of how close the Fed is to tapering policy accommodation as employment improves and inflationary pressures build. The International Monetary Fund said the Fed will likely begin to scale back asset purchases in the first half of 2022, and probably needs to raise interest rates later that year or early 2023.